October brings with it all sorts of annual celebrations and traditions, from fall football games to carving pumpkins. We love this month in the 'Burgh— it's a time when the weather cools, the leaves change, and we can take our favorite cozy sweaters out of storage and sip on warmed apple cider.
But that's not all. There are important events to take note of in October, along with fun holidays to celebrate. Here are 10 events and holidays our Pittsburgh Macaroni KID families will be marking this month:
---
| | | |
| --- | --- | --- |
| | Getty Images Pro via Canva | |
Breast Cancer Awareness Month
Oct. 1-31
Breast cancer is by far the most commonly diagnosed cancer among American women, according to the Centers for Disease Control. About 250,000 new cases are diagnosed each year. Each of the women and men diagnosed has their own story. Read Angela Duncan's life story here. We are proud to have her as the Apollo Beach - Ruskin - Wimauma and St. Petersburg, Fla. Macaroni KID publisher.
---
| | | |
| --- | --- | --- |
| | Getty Images Pro via Canva | |
Homemade Cookie Day
Oct. 1
Kick-off October by making some cookies on Homemade Cookie Day. Check out this fun fall recipe for Caramel Apple Cookies. Yum! Do you have a favorite cookie recipe? We'd love to try it out and maybe even feature it this month! Submit it here and be sure to note your social media handles, so we can tag you if we do!!
---
International Frugal Fun Day
Oct. 2
Today is the day to find inexpensive fun! Guess what?! We have you covered with our Macaroni KID event calendar — you'll find it filled with free or low-cost local family-friendly events. You can also check our parent company site, CertifiKID,for deals on family fun.
---
| | | |
| --- | --- | --- |
| | Getty Images Pro via Canva | |
Fire Prevention Week
Oct. 3-9
Fire Prevention Week is the perfect time to talk about fire safety with our families, and also to ensure our home and children are prepared in the case of an emergency. Check out these 10 National Fire Prevention Association fire safety tips for families. Attend Fire Safety with the North Fayette Volunteer Fire Department 👨‍🚒October 9, 2021or celebrate with the Heidelberg Volunteer Fire Department Fall Fest 🍁October 9, 2021
---
| | | |
| --- | --- | --- |
| | Getty Images Pro via Canva | |
Mental Illness Awareness Week
Oct. 3-9
One in 5 U.S. adults experience mental illness each year and 1 in 6 U.S. youth aged 6-17 experience a mental health disorder each year, according to the National Association of Mental Illness (NAMI). That number has only grown during the stresses associated with the pandemic. How can you help? By working to end the stigma around those affected by mental illness. The national NAMI organization writes: "Whether you are a friend, family member, caregiver or medical professional, getting to know a person and treating them with kindness and empathy means far more than just knowing what they are going through."
The 2021 NAMIWalks Your Way Keystone PA will take place as a hybrid event on Saturday, October 9th. You can walk in-person at the open house in Monroeville or participate virtually by choosing your activity and location. Find more info here namikeystonepa.org/nami-events/namiwalks/
---
| | | |
| --- | --- | --- |
| | Pamela J Peters via Canva | |
Indigenous Peoples' Day
Oct. 11
Did you know 14 states and the District of Columbia, along with more than 130 cities across the United States, now observe Indigenous Peoples' Day instead of or in addition to Columbus Day? It's a way to acknowledge and honor the people native to our lands. Find out the Native American tribes that called your area home on this map.
---
| | | |
| --- | --- | --- |
| | Getty Images Signature via Canva | |
International Day of the Girl
Oct. 11
This year's theme identified by UNICEF is "Digital generation," and UNICEF and other organizations are using the platform to talk about gender inequality in technology and highlight girl tech trailblazers, like Nina, who lives in Brazil and teaches computer science on her YouTube channel and interviews female scientists from both Brazil and the African continent on her podcast.
---
| | | |
| --- | --- | --- |
| | Getty Images Signature via Canva | |
National Coming Out Day
Oct. 11
When someone "comes out" to you, it shows a deep trust. How can you support your loved one during this act of bravery? Tell them you love them. Still have questions? PFLAG offers tips, tools, and ideas for PFLAG members looking to support LGBTQ+ individuals planning to come out and new (and potential) allies who want to demonstrate their acceptance of LGBTQ folks in their lives. QBurgh is the Pittsburgh Chapter of PFLAG, and they meet the 2nd Sunday of each month (except June) at the Persad Center from 2pm-4:30pm
---
| | | |
| --- | --- | --- |
| | Getty Images via Canva | |
Make a Difference Day
Oct. 23
The fourth Saturday in October is devoted to helping others by doing volunteer work in the community. Find a project you and the kids can volunteer for and make a difference today! VolunTOTS of Pittsburgh is a new volunteer groups that aims to connect young children and parents with volunteer opportunities. You can check them out on Facebook and Instagram for ideas on how to get involved.
---
| | | |
| --- | --- | --- |
| | Getty Images Signature via Canva | |
Halloween
Oct. 31
One of the most anticipated holidays of the year for many kids! Dressing up in fun costumes, fun treats, and candy... what's not to love? Be sure to check the Macaroni KID event calendar to find all of the great local Halloween activities and events happening today! The 'Burgh's Ultimate Fall Family Fun Guide has everything covered from October daily events to season long events, PYO pumpkins to apples, Haunted Attractions to Pittsburgh photographers offering mini sessions and more! Sign up for our free newsletter to get the latest updates delivered directly to your inbox every Monday.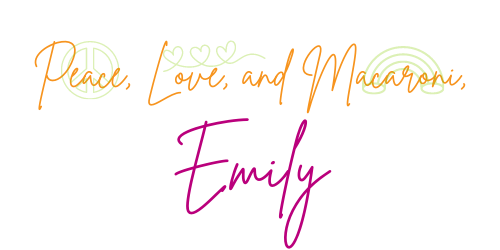 ---