Western Pennsylvania has one of the most compelling stories ever told in the history of youth baseball. In 1952, the team from Monongahela, Washington County would make it to the final game of the Little League World Series. This marked the first (and to date only) time a Pittsburgh area team would do so.
The story of this team is told in WQED's A Season to Remember: The Baseball Boys of Mon City. The new 30-minute documentary premieres Thursday, October 21 at 8:00 pm on WQED-TV with an encore presentation on Monday, October 25 at 7:30 pm.
A companion website to the program is at www.wqed.org/aseasontoremember.
Through rare archival film, photographs, and interviews with surviving players, this new WQED documentary not only captures the glory of their accomplishment, but also a heartbreaking tragedy that shook the team and their small hometown. This is ultimately the story of redemption and grit, as the same boys returned to a larger playing field two years later for a final triumph.
The project was a homecoming of sorts for producer Beth Dolinar, who attended high school in Monongahela. She and her production team visited baseball diamonds in Mon City, Williamsport and Washington, PA, to capture the memories of former players and fans and to retrace the teams' paths to victory.
"It's been 70 years," said Dolinar, "and only a few of the players are still alive to tell this story. Pete Hoosac was a catcher on the Little League team. We were fortunate to have interviewed him several weeks before he passed away in August."
Funding for A Season to Remember: The Baseball Boys of Mon City is provided by the Allegheny Regional Asset District with additional support from the Pittsburgh Pirates and cfsbank.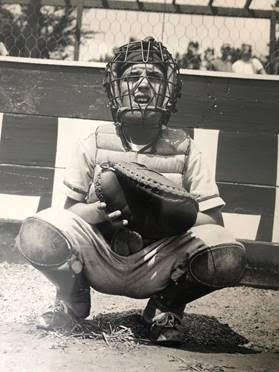 Frank DeRosa, catcher for the 1952 Monongahela Little League team.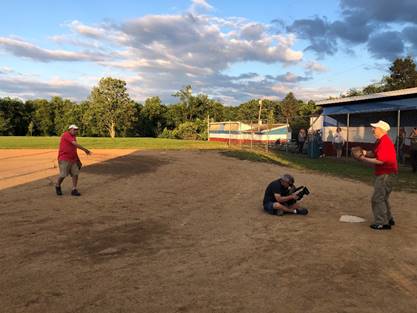 Tom DeRosa and Pete Hoosac, members of the 1952 Monongahela Little League team, have a catch at the Mon City baseball field, captured by WQED videographer Dave Forstate on June 15, 2021. Mr. Hoosac would pass away several weeks after sharing his memories with WQED.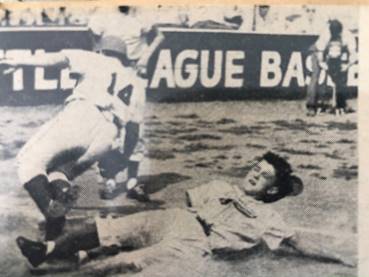 Action shot from the 1952 Little League World Series Final in Williamsport, PA