Happy Monday!!!! Is it Monday? August? As if it's not hard enough to keep track of days in the summer, we had an incredibly busy last 2 weeks of July before I went on a 7-day vacation in the Dominican Republic; and my schedule is WAY off!
The third week in July, my 9-year-old daughter attended Horses With Hope Camp at their new home at Gilfilan Farms in USC. She absolutely loved it and really worked on overcoming some of her fears she has of animals. If you haven't been to Gilfilan Farm, you need to go check out the property. My son and I loved dropping her off and picking her up every day; checking out the community gardens, the fainting goats and just taking in the beautiful landscape.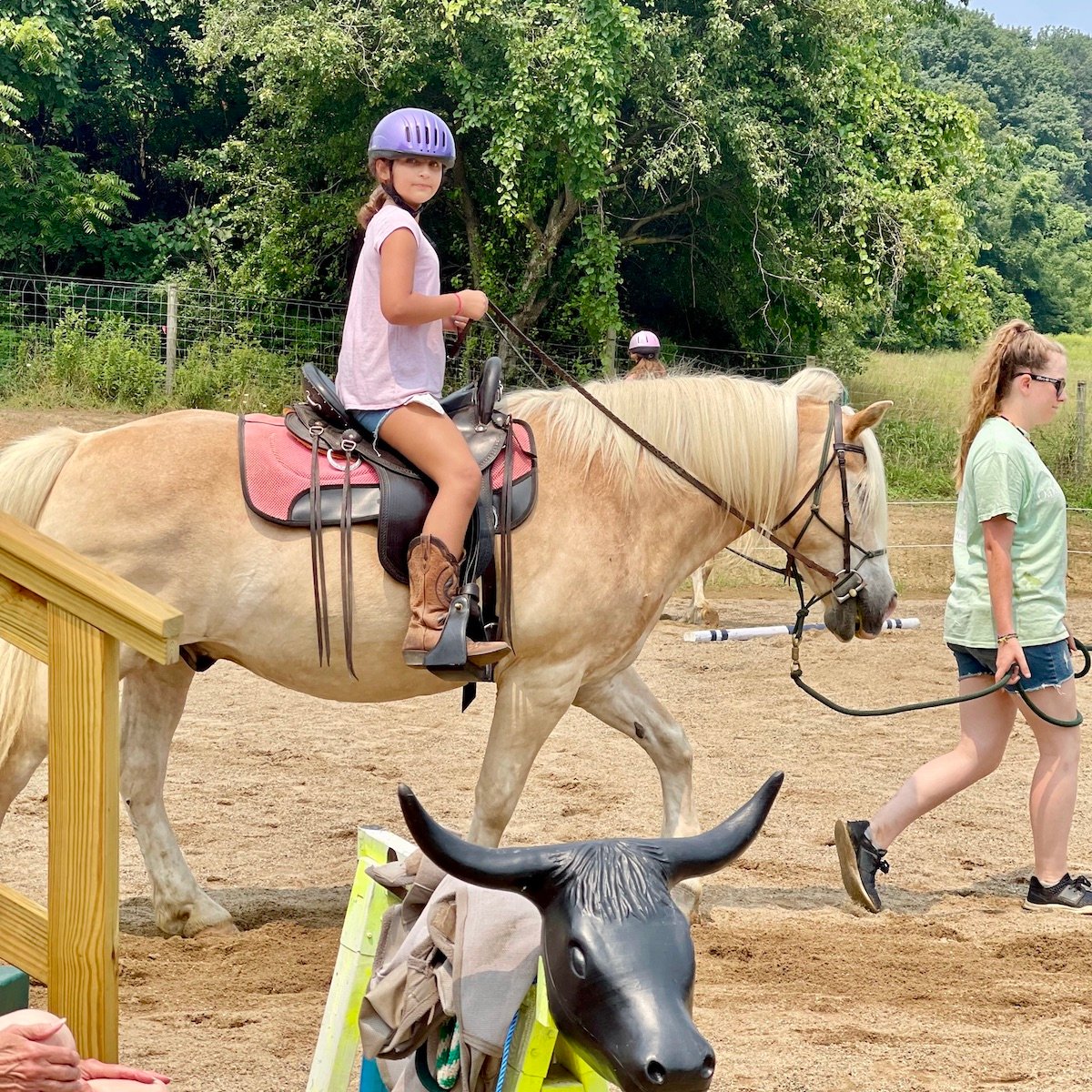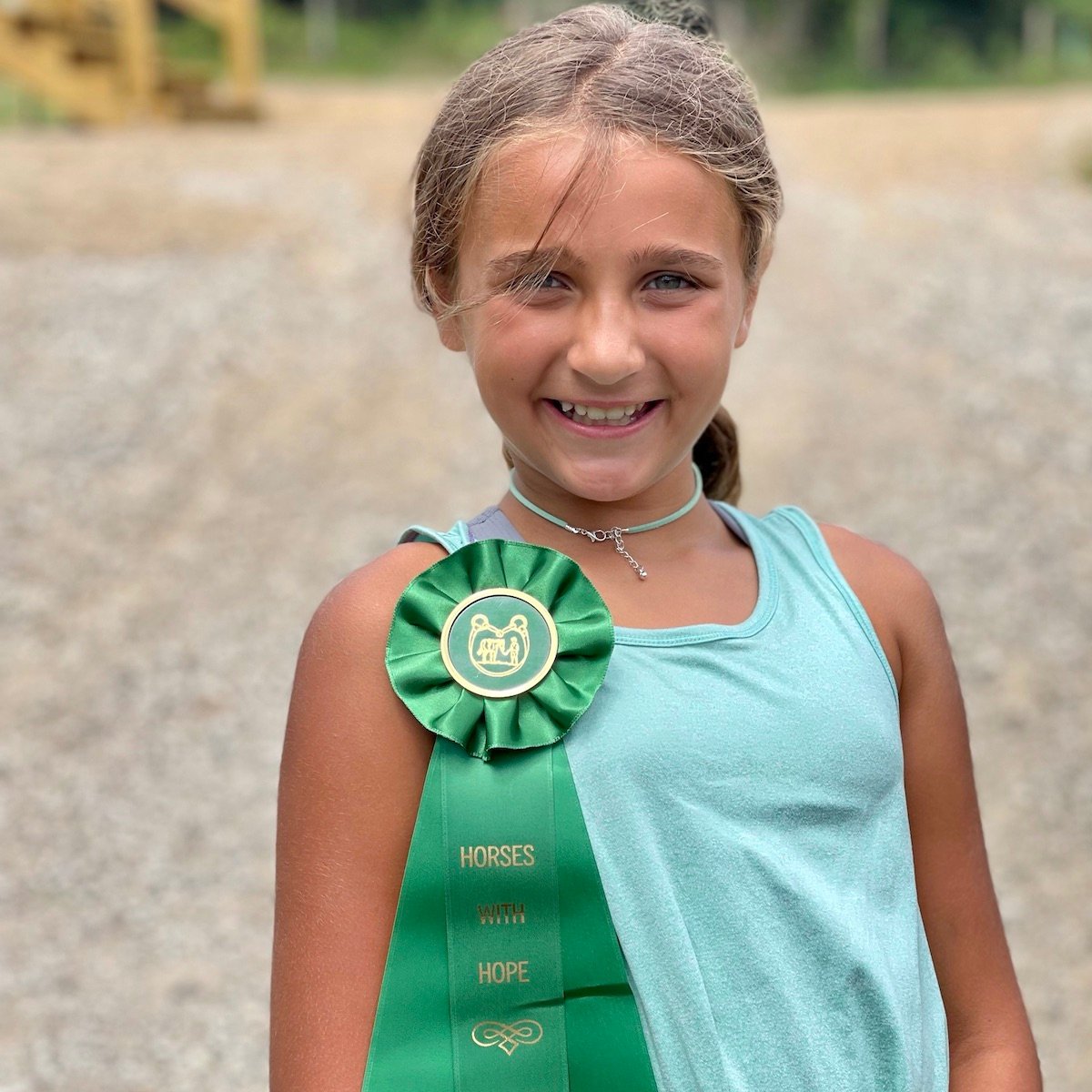 On the 22nd, we took a family day and went to Kennywood Park for Kidsfest. My kids love Kennywood as is, but add in visits from some of their favorite characters, Eat 'N Park cookies and Thomas the Train plush giveaways!!!! Yikes. Goodness overload. Haven't been to Kennywood yet this year? Find out how to score cheap tickets HERE to get there before summer's end.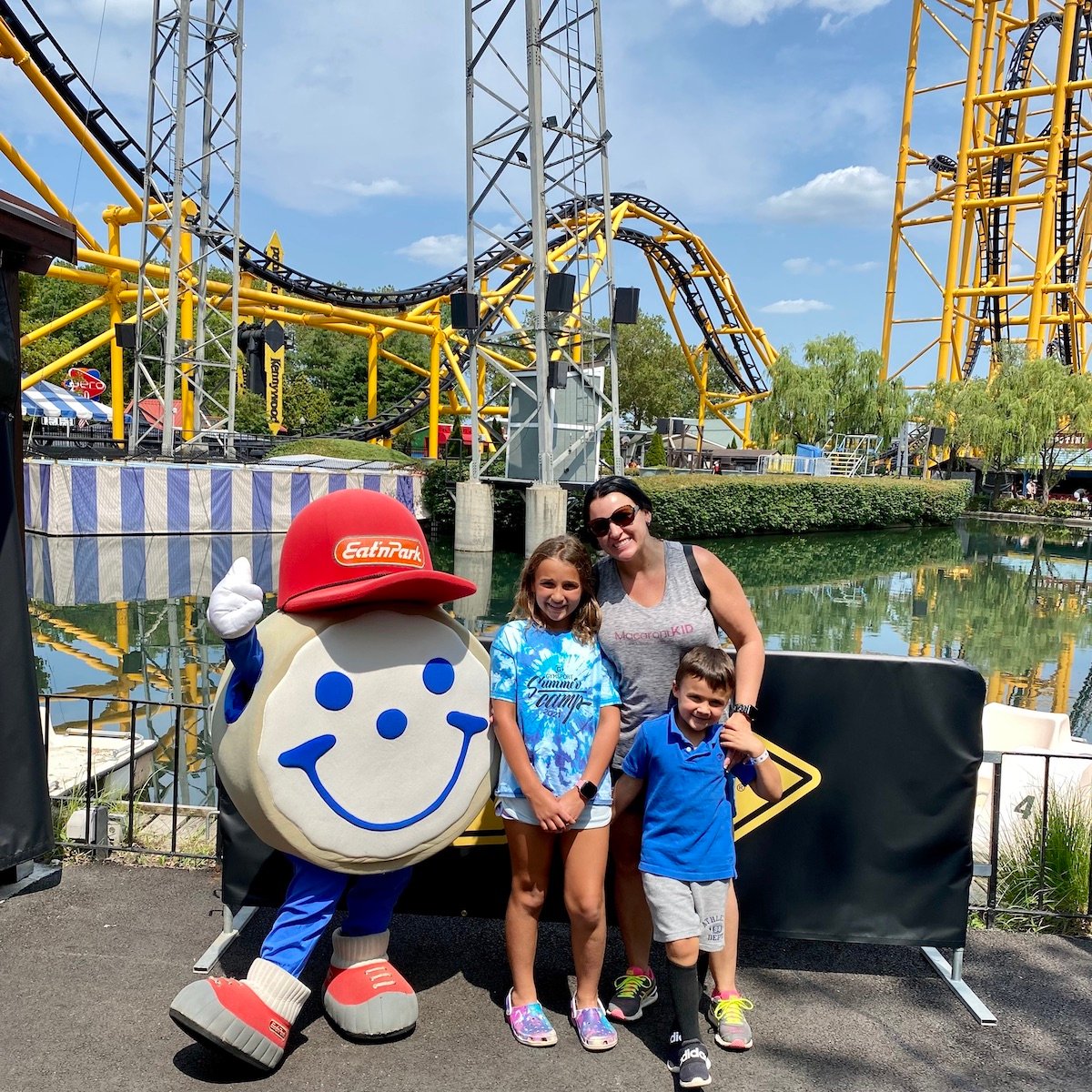 Saturday the 24th you might have seen us in Washington County at the North Strabane Touch a Truck! We had an amazing set up for families and kids sponsored by Mike Pohlot, Pittsburgh's Hardest Working Realtor and Steve Morris, Heritage Home Inspector. It was such an honor to meet so many of our readers and hear such wonderful things from all of you about your love for Macaroni KID.
Congrats to Andrea S. for winning the $25 Rosa la Belle gift card! We had a play station sponsored by Rosa la Belle and her toys were a HUGE hit! My son is obsessed with the balance game you see below. Want to order your own? Macaroni KID readers can save 10% off any order.
On a more personal note, I also want to share with you that July 24th was a very special day for me - I celebrate 21 years of sobriety (which sounds so weird since 21 is the legal drinking age). My recovery is something I am proud of, and I put it out there because I am always willing to share my story if it might help just one person.
In addition to my sobriety date, July 24th marked one year of publishing the Macaroni KID South Hills site, where I started before picking up Pittsburgh West - Robinson. If you play in the South Hills area at all, please sign up to receive that newsletter to find more family fun!! PLUS, you might have heard my excitement about my new friend Lisa taking over the MacKID Pittsburgh - City site. Together we reach over 20,000 families in the Pittsburgh area! BTW, we are still looking for 2 fantastic publishers to take over the North Hills and Pittsburgh East, if you know of anyone who might be interested, send them my way!!!
I'm still trying to wrap my head around the amazing opportunities that have opened up for me since I started. Not only have I met some incredible people and businesses, gotten more involved with the community, made more memories with my family and started doing more for myself, I have developed some valuable relationships along the way. Macaroni KID is a national company, and I talk with publishers from all over the US on a daily basis on a professional and personal level. I feel so fortunate to have just had the opportunity to meet up with about 30 of them (in real life) on a hosted trip to Melia Caribe Beach Resort in Punta Cana for our 2021 Boondoggle. If you follow Macaroni KID South Hills on IG, you might've already seen some photos and stories, but I can't wait to share a full review of this amazing trip with you!
After this mad rush of activities, I came home to celebrate my 11th anniversary married to my best friend and love of my life, went to the Wave Pool for the first time in years, had our family reunion yesterday and start coaching cheer camp today. Off to Hershey this weekend, and then we go back to school soon! Where did summer go? Am I the only one wishing we had some more time to finish our bucket lists?! Ok, time to breathe and enjoy these moments before they are gone. Check out our event calendar to help you get the most out of these last summer days in Pittsburgh! Wishing you all a fantastic week!!!