"Dance is the ultimate form of expression," said Element Dance owner Beth Hall. "You can tell a story or show a feeling through dance, just by using movement and character."
Whether dancing for fun, creating routines with her friends or attending dance lessons, Hall has always had an affinity for dance. She started taking lessons at age 11, and the rest was history. Beth said she always knew she wanted to teach dance and to own a studio. Her teacher, Joyce Ellis, was a "force" who impacted her the same way she's inspiring children and adults at Element Dance.
"Joyce Ellis was well known in Washington, PA for her dance studio," said Hall. "I was so inspired by everything she did; and thought she had the greatest job. I looked up to her so much. Joyce had such a big impact on me as a young person. Watching her dance and teach made me want to get into teaching."
When Hall got to college, the idea of owning a studio was already intact. So, when she started teaching at a studio there, she knew she had found her path. Hall really enjoyed working with kids and making an impact by inspiring the next generation of dancers.
"I wanted to create a space where the Pittsburgh Dance community, adults and kids alike, could come together to train and support each other. I set a plan for myself with a timeline, and when I was ready, I decided to take the leap and start the studio."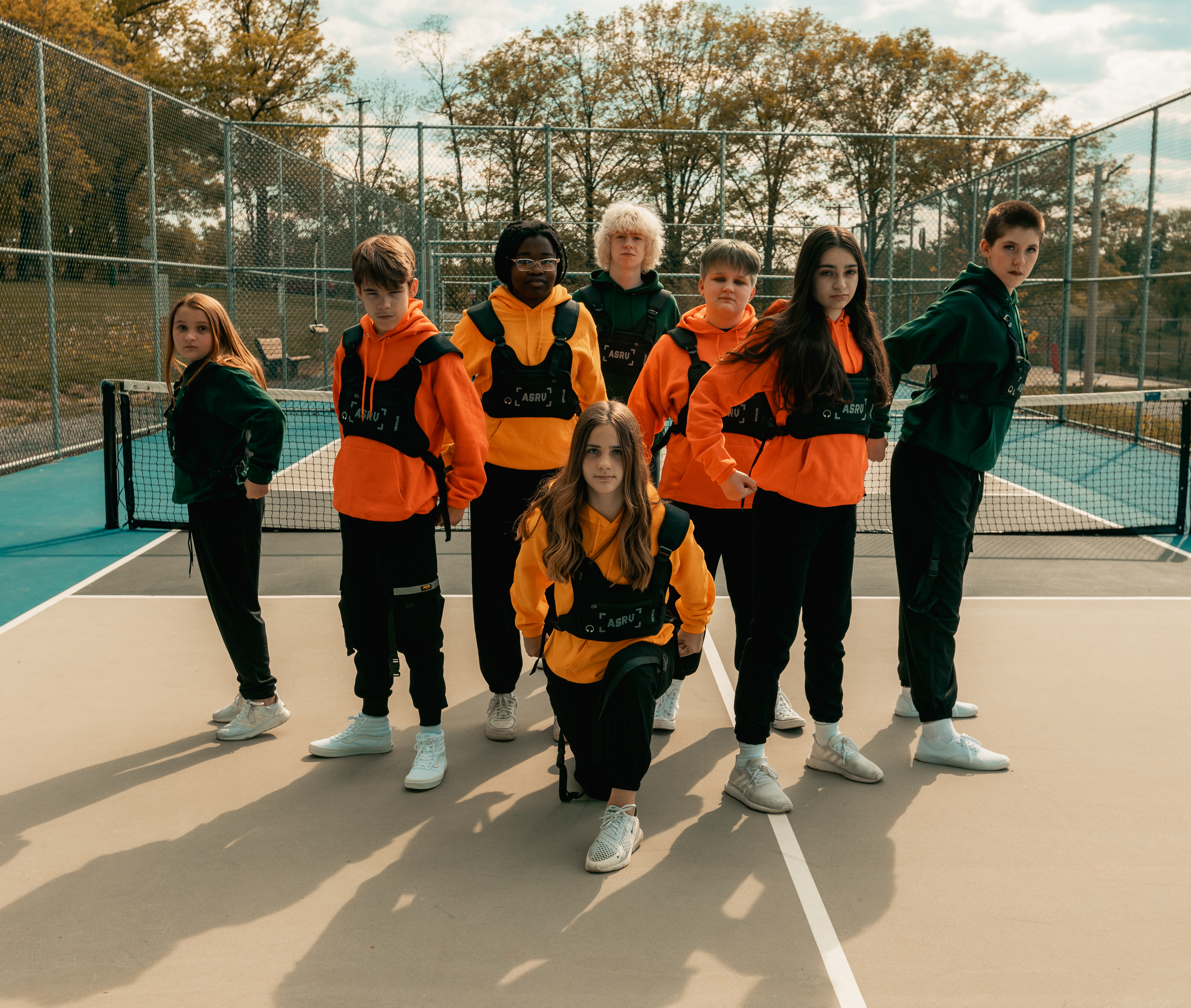 Element Dance offers Hip-Hop, Contemporary and Bollyfusion classes. Bollyfusion is a unique dance style that blends traditional Indian styles with Hip-Hop. She was introduced to this style by her good friend Chitra Subramanian, a Bollyfusion dancer. Hall met another dancer, Bhavya Ram, while taking classes at Millennium Dance Complex in Pittsburgh, a few years ago. Ram began attending her Hip-Hop classes at Element, which struck their friendship, and they collaborated on projects and performances.
"I learned that she trained in multiple Indian dance styles growing up," said Hall, "as well as, Contemporary and Hip Hop and had always been interested in teaching. So, we decided to bring Bollyfusion classes to Element. She has been teaching for almost 2 years now."
Element Dance studio is a place for people to come and be themselves. Falling in line with "the norm" at school can be the students' biggest enemy due to fear of judgment and worrying about what others might think of them. Hall has created a place for the students to express themselves freely.
"It is a place where students will be challenged by learning dance techniques, choreography, important life lessons and skills like working hard towards a goal, as well as gaining self-confidence and practicing teamwork. The memories and friendships they make here will last a lifetime."
A very rewarding part of teaching has been witnessing each student improve and gain confidence on stage as performers, as well as, off-stage in their everyday lives. It's always a bonus hearing the students say, "class was so much fun tonight," and "Yes, I finally got it!"
"Being part of their development process is priceless," Hall said.
Starting and running a business has been challenging for this Pittsburgh native, especially, since COVID hit. She learned how to be patient; what is meant to be will be as long as you work hard and stay focused. Things to remember: stay persistent, consistent and positive.
Element Dance is an energetic, welcoming and educational studio that puts fun at the forefront of everything they do. The instructors are professional, passionate and caring, both, about dance and about their students. Hall's purpose is to make sure the kids enjoy and challenge themselves, simultaneously. She said their goal is to help people realize they are capable of more than they thought when it comes to dance and to give them a place they feel they belong.
"I really enjoy and connect with the kids," said Hall. "We have so much fun and laugh a lot in class. I care about them a lot and want to help them recognize their strengths and weaknesses. I want them to find what they are good at and become self-confident, so they can become strong adults who will believe in themselves to follow their passion."
Choreographing unique and compelling dance routines can take a lot of time and effort from the instructors. They continue to push themselves by training in addition to teaching, which enhances the choreography. Periodically, she brings in guest teachers, working dance professionals, to teach special workshops as additional training. As for students who just want to dance for fun or improve their coordination and rhythm, "we can do that too."
Hall empowers students to be confident in themselves and their dancing, in two ways: give themselves a character and perform in front of one another in groups. These tips prepare them to perform with an audience.
"When they go out on stage they bring their character to life in the dance. In order for it to be believable, they really have to go for it, as that character, and push themselves. It helps them get out of their own head."
Everything has prepared her students for what they've been training for, the annual spring showcase, where they perform routines they learned throughout the year. They, also, have ongoing opportunities to perform at events and festivals.
For those reading who might be scared to put themselves out there or are afraid of embarrassing themselves, you should try it. Hall says, if it's something you want to do, you might end up hating it, or you might find you love it. Dancers are really supportive people because they know what it takes to put yourself out there. Element offers different levels of difficulty for all ages. Element Dance is a studio of acceptance, growth and pure fun. Feeling as though you belong somewhere and being surrounded by people who want to help you succeed is a great feeling. If you don't know where to start, take the leap and find your moves at Element Dance.
"Dance is important to me for many reasons, but mainly, to express myself, to entertain, and to inspire others. Dance just makes people feel good," Hall said.
For more information or to sign up, you can email: elementdance17@gmail.com or DM their Instagram or Facebook page. The first class is free for new students who would like to try it out!