If you are looking for something fun to do with kids in Ambridge, Bulger, Crafton, Carnegie, Clinton, Coraopolis, Greentree, Leetsdale, McDonald, McKees Rocks, Moon, Robinson, Pittsburgh, Sewickley and the surrounding areas, MacKID Robinson has you covered by providing five things for you to do with your kids in the area or a short drive away over the coming week. Looking for more? Check the event calendar for a daily list of local happenings. Have a great week as you find your family fun!
MacKID's picks for five fun things to do with kids in the Pittsburgh West - Robinson for the week of Monday, October 4th - 10th, 2021.
Click on the links for additional details!
1. Try Something New
Sign your kiddo up for a FREE Beginning KARATE Workshop for KIDS! Children 5 to 12 Years Old followed by PIZZA PARTY in Oakdale or stop by the Anime Club in Sewickley. Have a kid with happy feet? Take them to the Community Square Dance Party 💃🏽 tonight!
---
2. Get the Family Outside!
Last week my little man and I went riding on the Montour Trail. It was so nice to breathe in the cool air and see all the leaves starting to (slowly) turn. Later in the week we hit up Goodwill, and he snagged a pair of rollerblades that happened to be his size. We have been practicing in the driveway, but plan to get him on the trail in his blades too! In addition to getting out on wheels, we had an awesome park day and plan to pack as many in as we can before we're stuck in the house for the winter. We are working on our Parks Guide and we'd love your input on your family favorite! Email me at emilyp@macaronikid.com with your favorite local parks, mama tips, photos, you name it!
---
3. Take Me Out to the Ballgame with Pittsburgh RADical Days
Pittsburgh RADical days are happening all month long, offering fun experiences for you and your family at no cost. This week you can find RADical Days at Heinz History Center, ⚾️ RADical Days Tours at PNC Park, and 🦉 RADical Days Owl Prowls at Audubon Society
---
This week my son has a field trip to Trax Farms where we'll get to take a hayride a do ALL the fall things! It will be our first pumpkin patch of the year and I think we are both pretty excited about it. So, I was on Facebook this week and came across the cutest little funeral home (yes I just used cutest and funeral home in the same sentence) reimagined into a community and event space called Envisioned Environments. It's on Woodward Ave in McKees Rocks and the owners are offering a 🎃 Pumpkin Patch & Farmers Market Thursday nights from 3-7 and their Flea Market on Sundays from 10-2. I'm putting it on my bucket list too!
Speaking of bucket lists - have you printed yours yet? Our ABC 'Burgh Fall Bucket List has been our top hit all week! To help you fill in the pumpkins on your bucket list, The Burgh's Ultimate Fall Family Fun Guide has everything you need from an Apple Picking Guide to Pumpkin Patches to Fall Recipes and more. You can see all the Fall fun happening in the 'Burgh by day or refer to the MacKID Robinson event calendar for things specifically in Pittsburgh West. Know of an event happening but don't see it on our calendar? You can submit the info here.
---
5. Dino Stroll
Dino Stroll is coming to Pittsburgh for one weekend only - October 9-10 at the Monroeville Convention Center. If you have a little dino lover, check out the deets for this exhibit here.
---
Don't forget, while you are out finding your family fun this week, tag us on social media using #pghmackid for a chance to be featured in our stories!
Know of a family-friendly event happening in Ambridge, Bulger, Crafton, Carnegie, Clinton, Coraopolis, Greentree, Leetsdale, McDonald, McKees Rocks, Moon, Robinson, Pittsburgh, Sewickley and the cities in between that isn't listed on our calendar? Submit your event info HERE.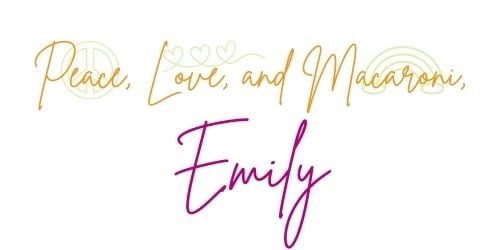 🌸🌸🌸
Looking for more fun in Pittsburgh West - Robinson, PA?
Sign up today for our weekly Macaroni KID Robinson newsletter, so you never miss a thing!