If you are looking for something fun to do with kids in Ambridge, Bulger, Crafton, Carnegie, Clinton, Coraopolis, Greentree, Leetsdale, McDonald, McKees Rocks, Moon, Pittsburgh, Sewickley, Robinson, or any of the surrounding areas, MacKID Pittsburgh West has you covered by finding five fun things for you to do with your kids in the area or a short drive away over the coming week.
Here are Macaroni KID Pittsburgh West's top picks of fun things to do with kids in the Pittsburgh area from Monday, May 9th - 15th, 2022. Click on the links for all the details.
1. EQT's Children's Theater Festival
The EQT Children's Theater Festival will be live and in-person again in 2022. The last in-person Festival took place in 2019, with multiple iterations of the event taking place online to help children connect with the arts throughout the pandemic. Now in its 36th year, this EQT Children's Theater Festival fosters imagination through high-quality professional theater performances from around the world. This year's featured arts groups and performers hail from France, South Korea, Switzerland, and the United States. The featured theater performances at this year's Festival include Starshine, a magical immersive theater piece about the constellations, Flutter, a piece about the seasons for babies and their caregivers, Grimmz Fairy Tales, a hip-hop remix of your favorite fables, Won'Ma Afrika, breathtaking acrobatics and death-defying feats, Doodle POP!, a visual adventure through the ocean, and PSS PSS, a silent physical comedy piece. Find the entire line up for the EQT Children's Theater Festival at https://pghkids.trustarts.org/
---
2. Washington Wild Things Opening Weekend
It's no secret that MacKID has a love for the Washington Wild Things. Is it because the kids get a free ticket and a free meal every Sunday or the love of the family memories we are creating as we cheer the Wild Things around all four bases? You know what? I'm not sure that it matters. Either way, this weekend is their home opener on Friday and Mascot-A-Palooza presented by Point Park University on Sunday. Come out to celebrate Wild Thing's birthday and join other mascots from around the tri-state area in wishing Wild Thing a Happy Birthday. The first 250 kids will receive an autograph book, presented by Point Park University.
---
3. Kids Zone Craft
Every second Saturday of the month is Kids Zone Day at JC Penny at the Mall at Robinson. Kids can stop in to get a free craft, ID badge & lanyard, FREE collector's pin each month & Master Medallion after completing 6 crafts while parents get an extra 10% off any shopping purchase. That sounds like a Saturday win in our book!
---
4. Touch-a-Truck
This is a guaranteed family favorite. Head on over to Cecil park on Saturday for their annual Touch-a-Truck event. They will have food trucks, vendors and tons of trucks!!!
---
5. Start Booking your Summer Camps
Pittsburgh is fortunate to have so many local summer programs to cater to truly everyone. We listened to your feedback and scoured to find summer programs for kids of ALL ages and ALL budgets to create the most comprehensive Summer Camp Guide around to help you plan ahead and get your kids enrolled in some organized summer fun! We'll continue to add more camps and programs weekly, so be sure to check back often.
This week's new Summer Camp programs include:
---
6. Plan Ahead
With so much happening around the 'Burgh each day, there are definitely some things that require some planing ahead, so you can book your tickets (or at least enter to win some from Macaroni KID):
| | | |
| --- | --- | --- |
| Calling all dinosaur lovers! If you missed when they were in the 'Burgh, come see for yourself why Jurassic Quest is America's biggest and most popular dinosaur event at Mylan Park in Morgantown, WV from May 20-22, 2022! Use Promo Code WEEKDAY25 or WEEKEND15 to save on general admission prices. | | |
| | | |
| --- | --- | --- |
| | | Blippi the Musical comes live to The Palace Theatre in Greensburg, PA on Thursday, June 16th. Doors open at 5:00PM / Show at 6:00PM. Reserved seating tickets are available now at ThePalaceTheatre.org. Want a chance to win 4 tickets from Macaroni KID? Enter to win HERE. |
---
While your family is out and about finding your family fun this week, tag us on social media using #pghmackid for a chance to be featured in our stories and win a MacKID prize! Are you hosting an event you want us to know about? Submit your information here, so we can get it on our calendar.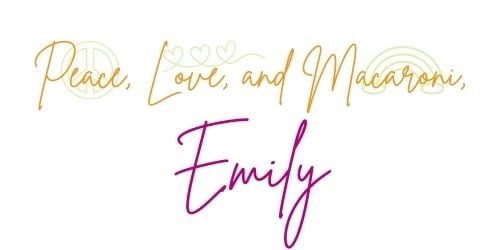 🌸🌸🌸
Looking for more fun in the Pittsburgh area?
Sign up today for our weekly Macaroni KID Pittsburgh West newsletter, so you never miss a thing!
robinson.macaronikid.com/subscribe